Vung Ro Victory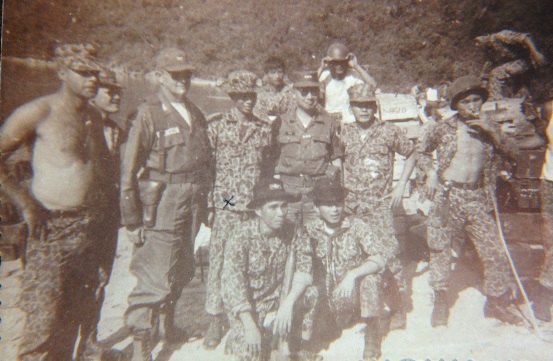 I send you the photo taken in celebration of Vung Ro Victory on January 16, 1965. General Hieu and the American Advisor came to visit the battleground on that day. I, 2nd Airborne Ranger Special Forces Company Commander, stood between the General (still Colonel at the time) and the American Advisor (X is me).

Colonel Tu Van
5th Infantry Division Chief of Staff
06 March 2014
Note: Tu Van's 2nd Airborne Ranger Specail Forces Company was one of the two Special Forces companies that were sent in to boost up the defense of Pleime camp in October 1965.