>

Graduation Ceremony of 1st Class of Dalat Military Academy
These photos are taken from a French film documentary of the graduation ceremony of 1st Class of Dalat Military Academy. The narration mentioned that the formation of this 1st Class of officers serving in the National Armed Forces of Vietnam mirrored the training program of the St. Cyr in France.
In the film, the narrator commented:
"A Dalat, la première promotion de l'école des cadres du Vietnam a reçue de la manière de Saint Cyr le baptême traditionel. Sa Majesté Bao Dai a remis leurs sabres au Major et au second de la promotion. Un des jeunes officiers qui encaderont demain cette armée nationale a symboliquement lancé 4 flèches aux 4 points cardinaux pour marquer la volonté des jeunes vietnamiens de défendre leur patrie d'où qu'elle soit menacée."
- The 1st rank cadet salutes the military flags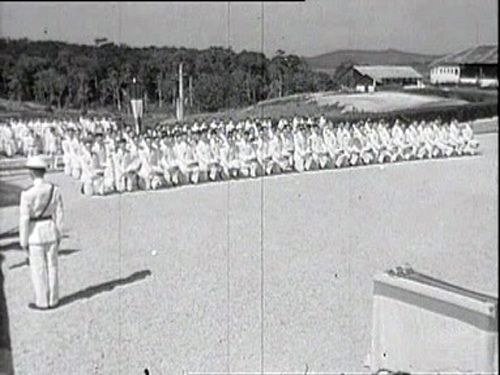 - The 1st rank cadet salutes His Majesty Bao Dai and receives the sword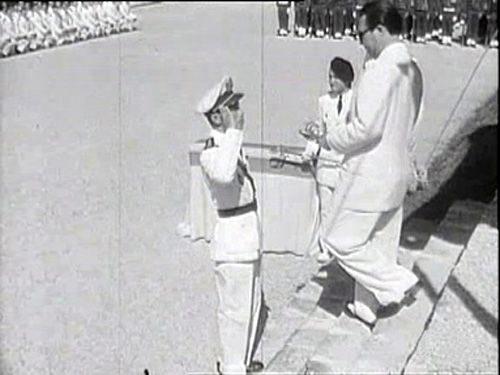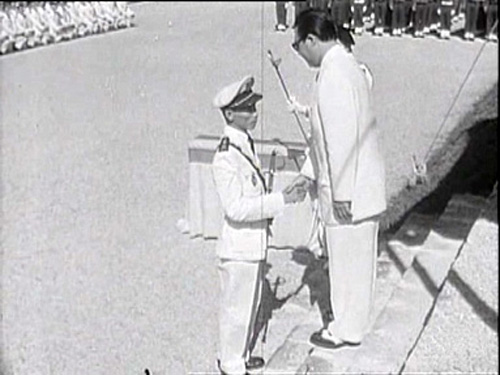 - The 1st and 2nd rank cadets perform the sword salute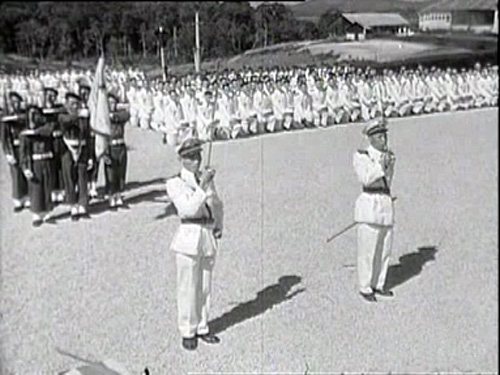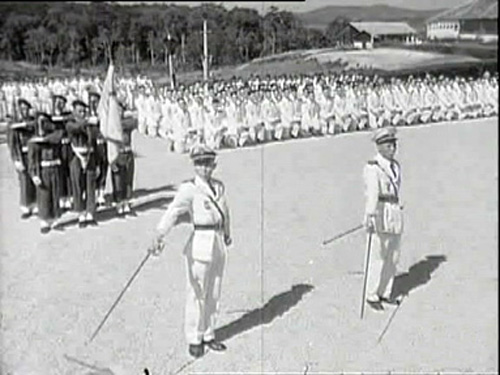 - The 1st rank cadet declares the end of the class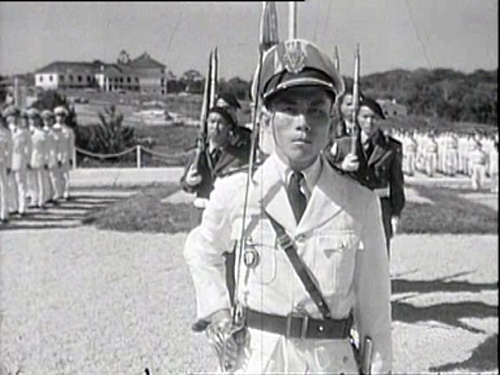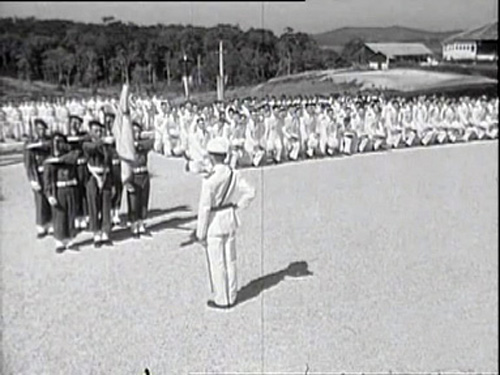 - Newly promoted 1st lieutenants put on officer hats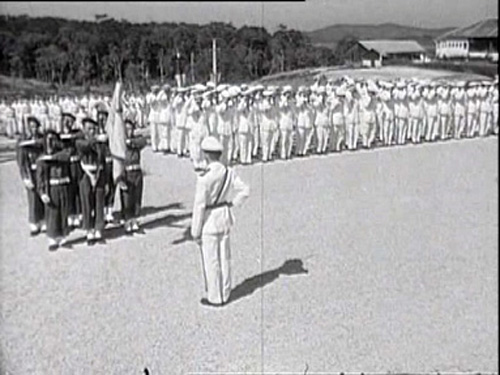 - The 1st rank cadet shoots the arrows in 4 directions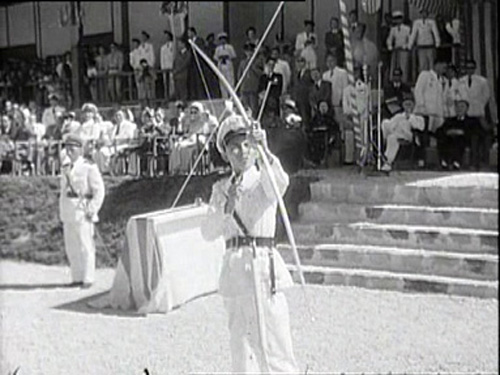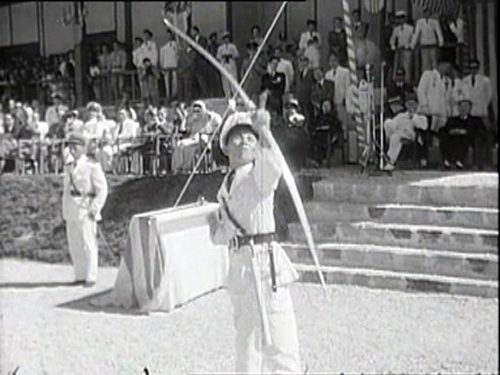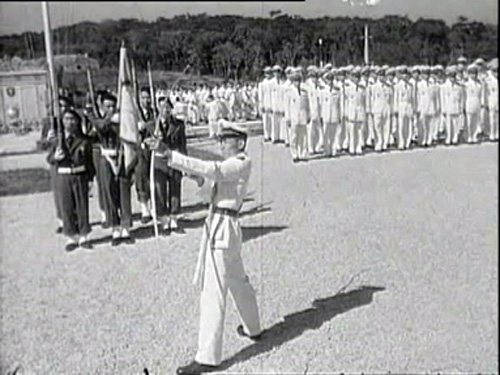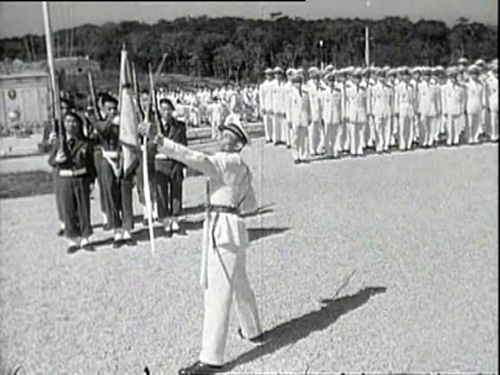 watch video ina.fr
watch video tv5.fr
Bùi Dzũng and François Buis
09 October 2006