Colonel Hieu and the 09/13/1964 Military Putsch
On September 9, 1964, General Do Cao Tri, II Corps Commander assigned Colonel Nguyen Van Hieu to the post of 22nd Infantry Division Commander. On September 13, 1964 a military putsch was attempted by General Duong Van Duc to oust General Nguyen Khanh from the premiership position. General Khanh suspected that General Tri was involved in the coup and had General Nguyen Huu Co replaced General Tri as II Corps Commander.
The following document (courtesy of Vietnam Center Archive) indicates the situation of the II Corps Commanders on that day.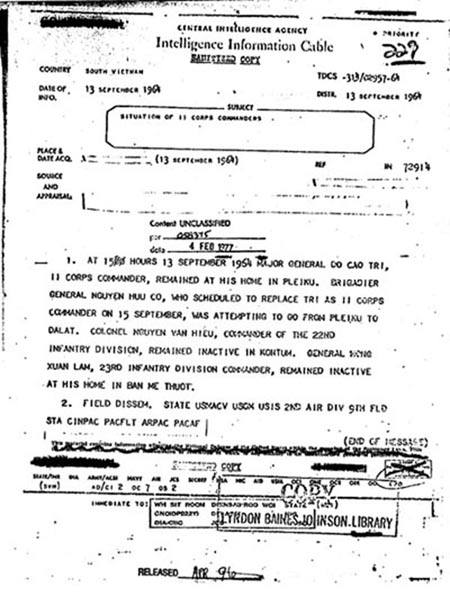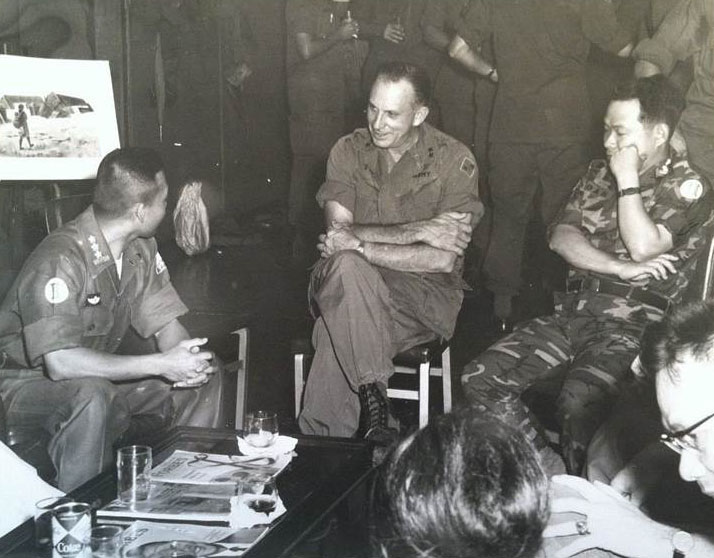 Meanwhile, in Saigon elements of ARVN units stationed in IV Corps and garrison troops in Saigon attempted to take control of the city in a coup directed at MG Nguyen Khanh.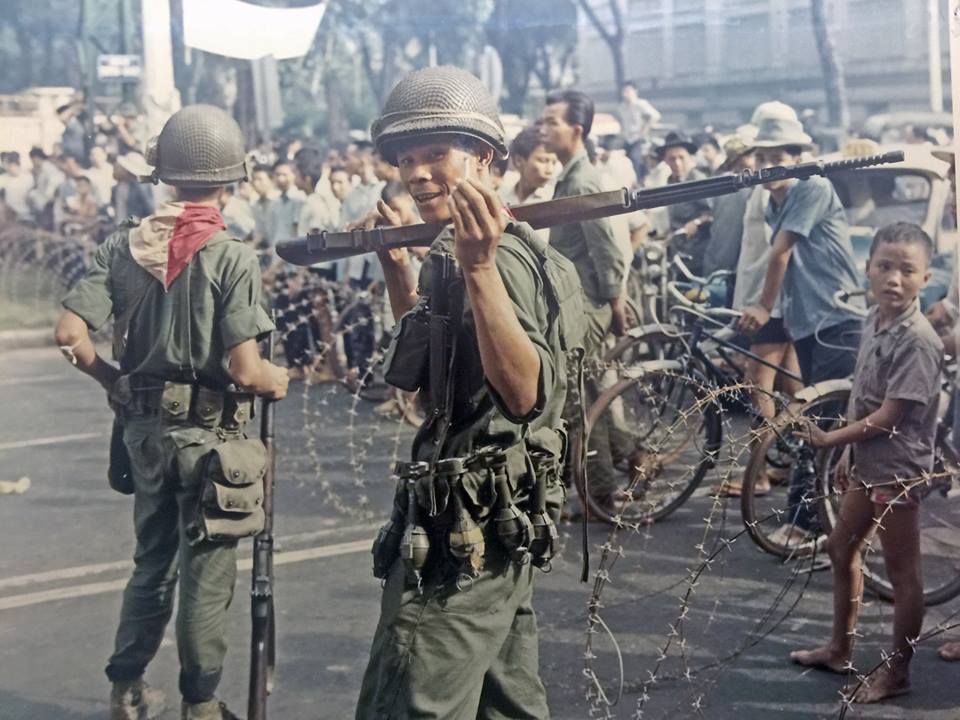 A few weeks later, on October 24, 1964, General Co relieved Colonel Hieu of his position as 22nd Division Commander and put him back to his former position of II Corps Chief of Staff.
Nguyen Van Tin
21 April 2002